Join us
join us
In a complex and competitive world, looking for work-life balance has become tougher than ever.
That is why we offer you both: having a good time while building your career path in a pleasant atmosphere.
Are you looking for a professionally-rewarding environment where you can continue learning and growing?
Why Darwoft
why darwoft?
Darwoft suggests the idea of making a journey in which the crew can get in the spaceship and go on varied adventures, choosing their own flight routes.
It is vital for members to be committed to face professional challenges and thus, develop a symbiotic relationship in which everybody grows and learns. If one member of the crew gets off, that bond may change its name but never expires. This traveller becomes a replica factor who spreads the company's essence everywhere they go.
Positive working experiences are one-way trips.
Manifesto
our team manifesto
To achieve this, we stand on the following pillars: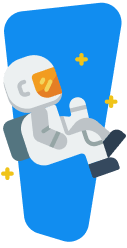 Freedom
Retaining talent means giving employees freedom to choose whether they want to continue being part of this community. A person who has the chance to decide where to stay is a-zillion-times more productive, proactive and receptive.
However, saying goodbye is also part of the cycle. We dedicate time and effort to make the resignation process as amicable as the induction one.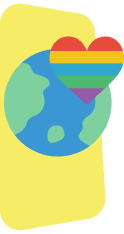 Multiculturalism
We are in favor of it in its widest meaning. We generate an accurate environment for the coexistence of diverse cultures and beliefs. So, we define our company as a whole, it must be apolitical and no partidary, by doing this, we can protect opinions and respect other's individual or group stands.
Empathy is another keyword in Darwoft's culture.
Bonds within subgroups shouldn't be forced but let them grow, or not, naturally.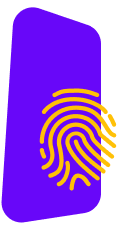 Authenticity
Definitely, we boost doing, creating trends and encouraging brave, ingenious and entrepreneur spirits. We firmly believe that making mistakes is inevitable when learning.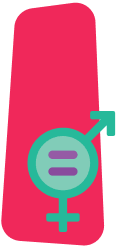 Equality
It is indispensable to support gender equality and reject any kind of discrimination, providing members with equal opportunities as regards responsibilities, remuneration and treatment.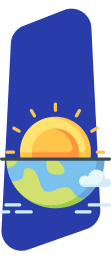 Environment responsibility
We talk about building a better future and we are aware that there is only one place to do it: our Earth.
Also, we know that every action we take, no matter which one, affects the planet. We try to raise awareness in our work environment and we look for low-impact environmental alternatives whenever possible.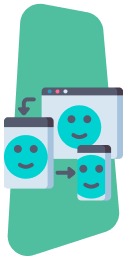 Adaptability
One of the pillars that matches with the meaning of our company: evolution.
Adaptability is the capacity to adapt and adjust to changes. It makes reference to the ability to modify your own behaviour to achieve certain goals when difficulties, new data or changes arise in the path.
It is associated with the behaviour's versatility to adapt fast and accurately to different contexts, situations, means and people. Companies are part of a really volatile environment: projects, clients, policies, traditions, new leaders, new members. In a constantly- changing evolution, the adaptability of each crew member and of the company is not a should have, it is a must have.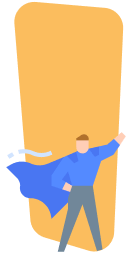 Transparency
Mutual transparency takes place if the crew is capable of communicating ideas or talking about ordinary topics freely, confronting taboos.
Therefore, that behavior backs up our decisions and helps us reach agreement. Being considerate and tasting words knock out gossip, prompting fair competition.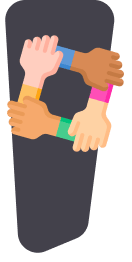 Symbiosis
If we add mutual commitment, transparency and freedom to a common work goal, it equals what we have bet on: symbiotic relations in which both parties get benefits.
Even more, leaving aside the company-crew tie, other types of relationships mature, particularly, those that involve society, such as company-university, company-partners, or company-clients.